Appointments
New patients are normally scheduled within 1-5 days of the initial contact. Physician referral is required. Our staff will request all relevant medical tests and diagnostic scan results in advance of your first visit, and once an initial appointment is scheduled, a "New Patient Packet" will be mailed to you. Or if you prefer, CLICK HERE to download the packet and complete required forms. Please bring the completed forms to your first appointment.
Adobe Acrobat required to view and fill in the forms.
A SJOA physician is on call 24/7 and, in emergent situations, established patients can be seen on a same-day basis.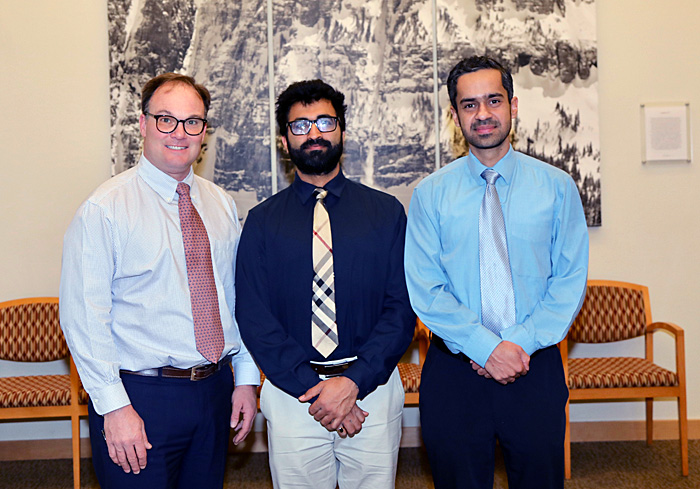 Location
WE HAVE MOVED!
Our clinic is located at 2325 E. 30th Street, Farmington, NM. Plentiful reserved parking is within a few steps of our entrance.
Four Corners Cancer Center/San Juan Oncology Associates, P.C.
2325 E. 30th Street
Farmington, New Mexico 87401
www.sanjuanoncology.com
Ph. 505-564-6850
Fax 505-564-6890
Durango Clinic – Now Open!
Four Corners Cancer Center/San Juan Oncology Associates
1305 Escalante Drive
Durango, CO 81303
To send a message or ask a question, please fill out the form below.