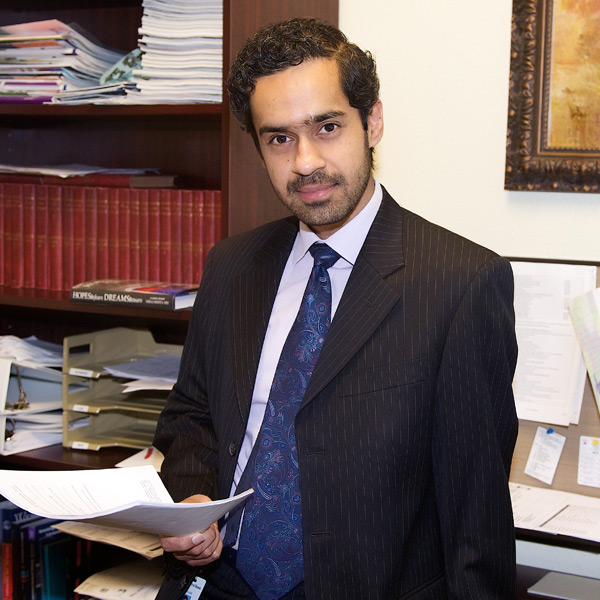 "The field of Hematology/Oncology is always an intellectual challenge, and that's what brings out the best in me. Especially in the case of cancer, there are such complex biological, molecular, genetic, and immunological factors that make each patient's medical issues unique that there is never a 'usual' prescription for care. The pace of progress in this field is faster than ever before, and that's what makes the "extracurricular" work of staying current with new developments through extensive reading, our nationwide network of oncologists, and attending conferences an intellectual pleasure rather than a chore. When you know that such commitment gives you the ability to bring cutting edge therapies to your patients, it spurs you on even in your most weary moments.
When I completed my training, I knew that whatever practice I joined would have to have a first-rate, highly respected clinical research program: in our field, that's the only way to assure your patients will have access to cutting edge therapies. San Juan Oncology Associates had that. It also had a team of highly experienced professionals who were clearly dedicated and hardworking. Not only that, but they were friendly and warm and welcoming, not only to me, but to each other and their patients. That rang a bell with me: through my previous experience in patient care, I knew how important the "human connection" is when patients are facing serious disease. They need spiritual and emotional support as well as medical expertise, and that's what I saw when I visited SJOA. It's also one of the aspects of my specialty that I most appreciate: the opportunity to get to know each patient and family personally and share their journey through the disease experience. I feel particularly privileged to develop close ties with my patients and always take whatever time is needed to give each patient and their family members the time they need".
Dr. Imam joined SJOA following training in Oncology and Hematology at the Texas Medical Center, involving Baylor College of Medicine, University of Texas Medical School at Houston, Houston Methodist Hospital and MD Anderson Medical Center.
He graduated from Aga Khan University in Pakistan and has also had brief training stints at King's College in London.