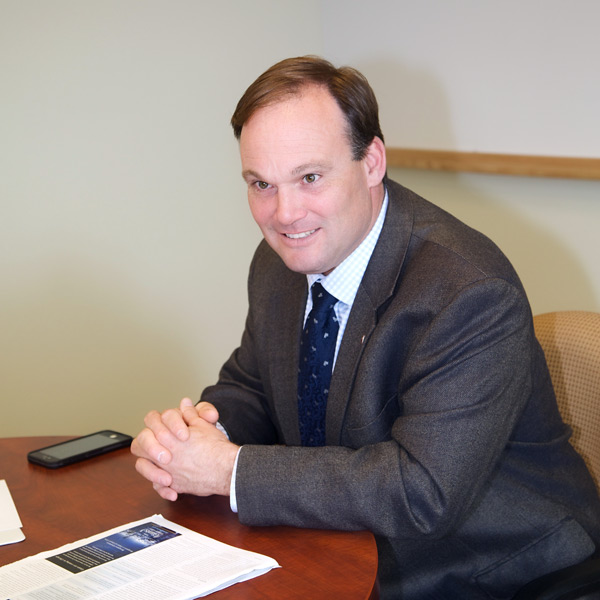 "My patients amaze and inspire me . . . their courage, faith, hope, and strength are what drew me to the field of  Hematology/Oncology. These traits remind me on   a daily basis to  live my own life with enthusiasm and appreciation. Because I learn from my patients every day, no day or case is routine. Bonding with my patients and their families is paramount to providing the kind of care that promotes healing and understanding of the disease and treatment process and reduces anxiety. I strive to be part of the team that not only includes our health care providers, but the patient and his or her family working in concert with us.
What's equally exciting is seeing how much better patients feel with the appropriate care. Today there are many situations that would have been hopeless just a decade ago that now are highly treatable. There are many more options now that are rooted in the molecular, genetic and immunologic "footprint" of disease and offer much greater benefits and fewer side effects than ever before. Our research program allows us to offer these new and promising therapies, and it's inspiring to see how enthusiastically patients participate in these programs. Their determination to live life well despite facing serious disease is simply awe-inspiring.
I feel privileged to not only find my career rewarding, but to practice in in a place I love. When I was in Medical School at the University of New Mexico, several of my classmates were from Farmington and constantly raved about the area. It said a lot to me that they actually returned here to practice.
Aside from the beauty of the Four Corners area and the outdoor activities it offers, we have an exceptional medical community. We all, including our Hospital Administration, work in harmony and support each other for the benefit of our patients. We work to encourage our patients and their families to live life to the fullest. It's a one-day-at-a-time philosophy that keeps compassion, dedication and creativity at a peak".
"Dr. Jeff", as our staff and patients affectionately call him, received his undergraduate education from The Ohio State University and the University of New Mexico. He received his M.D. degree from the University Of New Mexico School Of Medicine in 1995, followed by a 3-year Residency at The Ohio State University. He then completed a 3-year fellowship program specializing in Oncology and Hematology at the University of Alabama at Birmingham, including one years' laboratory work in molecular/genetic research. He is certified by the American Board of Internal Medicine in both oncology and hematology and is licensed by New Mexico, Colorado, Ohio and Alabama.