Our team of health care providers considers family involvement in patient care necessary and helpful, and recognizes the broad impact of serious disease on the financial, emotional, and daily aspects of family life.  The services outlined on this website are designed to assist with those realities and reflect our philosophy of respect for cultural values as well as compassionate, individualized care for every family involved in the cancer experience.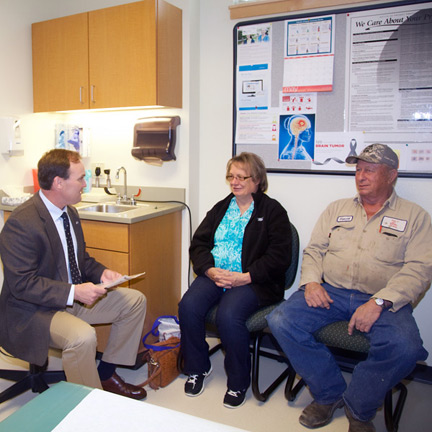 Cancer Navigator
A Certified Nurse Cancer Navigator serves as the "go to" person for patients needing assistance or information navigating the often complicated and confusing journey through the cancer experience. She can address questions that didn't occur to you during your appointments or arrange a call-back from your physician. She can also assist with such issues as housing and transportation, and guide you to any available financial aid if appropriate. Our Nurse Navigator can be reached at 609-6089.
Chemo Class & Educational Materials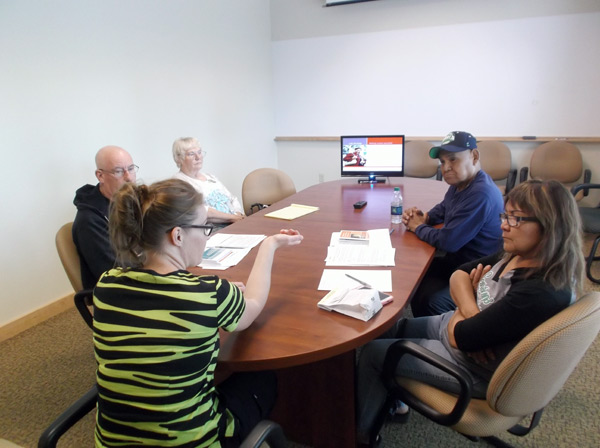 All new patients scheduled for chemotherapy attend a special class. Here they ask questions, learn about common side effects, care of I.V. ports, treatment scheduling, and other relevant issues participants raise. If a second or new chemo regimen is recommended, patients attend another class to ensure their familiarity with the new treatment plan.  In this way, we assure our patients continue to be knowledgeable and helpful members of their own treatment teams. All classes are held on-site in our conference room, and free informational materials are provided.
The "Pure Bliss Family Resource Center" is a library that offers a wide array of written and video material for patients and families seeking cancer-related information. This valuable resource was named in honor of Dr. Lynn Bliss, a radiologist here who experienced her own battle with cancer.
Therapeutic Support Groups
There are several ongoing support groups led by volunteers from our professional staff and/or The American Cancer Society.  Our nursing staff will offer additional information including scheduling details.
Psychology/Counseling Services
The stress of coping with serious disease can create intense anxiety and even disrupt family/personal relationships. Counseling services can play an important role in easing problems and helping patients cope more comfortably.  You are welcome to request such support, or your physician may recommend it after discussing it with you.  Should you opt for counseling, we will refer you to San Juan Regional Medical Center's Behavioral Health Division.
Navajo & Spanish Language Interpreters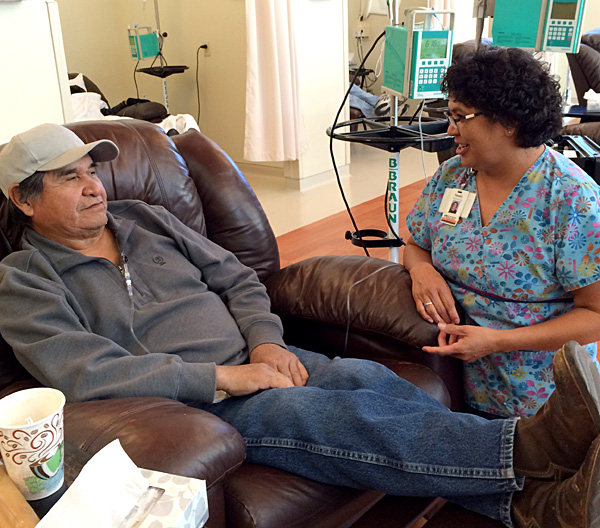 For patients who are most comfortable in either of these languages, we provide interpreters accustomed to discussing medical issues.  We know cultural values are important to all our patients and respect patients' desires to weave their sacred traditions and beliefs into the therapeutic process.
Nutritional, Pastoral, and Lymphedema Counseling
These services are available through San Juan Regional Medical Center.  Nursing staff will make arrangements for such support upon request and/or recommendation of your physician.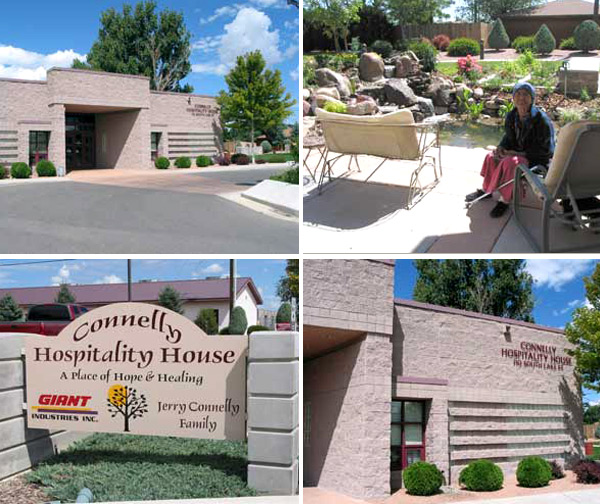 The Connelly Hospitality House built and operated by the independent volunteer community group, San Juan Medical Foundation (SJMF) offers a no-cost "home away from home" for our patients and/or their family members.  In addition to the supportive company of families facing similar circumstances, this beautifully furnished and equipped facility's volunteers and staff form a helpful network of caring friends.  Bedrooms with private bathrooms provide both comfort and privacy, while the generous common kitchen and dining area offer opportunities to prepare your own meals while enjoying the company of other families and our hospitality staff.  For more information, please call 505-609-2273.
Financial Counseling/Assistance
Our Billing Staff members are highly experienced in the complexities of health insurance.  They will file claims and work with you to develop fair payment plans.  In collaboration with our Cancer Navigator and Nursing staff, they will also refer you to any available assistance plans if appropriate.
The San Juan Medical Foundation (an independent volunteer group and founder of our original cancer center) created and maintains several patient assistance funds created by donations from our caring community. Our Cancer Navigator will work with you to determine eligibility for assistance, or you may contact the Foundation at 505-609-6813.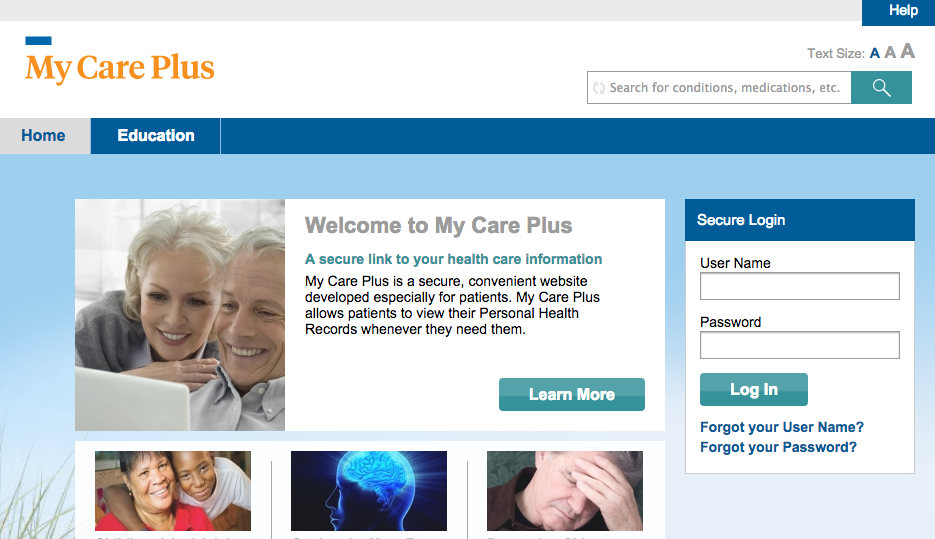 Patients who are appropriately enrolled will be able to view and download:
Laboratory results
Medication list
Diagnosis
Allergies
My Care Plus is a secure patient portal where you can access test results and other medical information 24/7 and communicate with your doctor or his assistant about future appointments and prescriptions. Enroll today at mycareplusonline.com