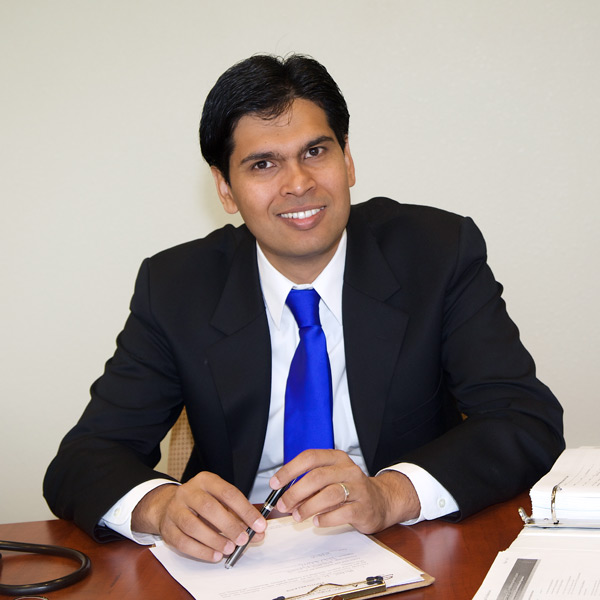 "I've always been intrigued by the complexities of cancer and blood diseases. To me, no other medical specialty presents quite such a comprehensive set of challenges or the opportunity to be  part of a field in which so many mysteries are being so rapidly  unraveled. As a medical student, I probably didn't yet grasp the equally challenging and rewarding factors in meeting patients' emotional, cultural and information needs. Every patient is unique in those respects, and developing the kind of rapport that fills those needs is equally as important as the medical aspects of care. To me, nothing is more important than establishing a warm, supportive connection with my patients and their families. I always want empathy to infuse the care I give, making sure I'm approachable, take time to listen carefully and create the trust necessary to promote confidence and optimism.
When choosing a location to practice, I was pleasantly surprised to find that a small community could actually have a sophisticated and widely respected research program: I didn't expect that and thought I'd have to settle for city life. When I was recruited and visited here, it was that, plus the beauty of the area and its outdoor activity possibilities that wooed me."
Dr. Kazmi came to SJOA from MD Anderson Cancer Center's three-year Hematology/Oncology Fellowship Program where he was named Chief Fellow: an honorary position reflecting superior academic and clinical achievement. Prior to this, he completed residency training at the University of Texas Health Science Center.
Dr. Kazmi graduated from medical school at Pakistan's Aga Khan University in 2004. In an international competition, he then won a scholarship to the University of Glasgow in Scotland where he earned a Master of Research Degree in 2006.